Welcome to Southeast Dermatology
Since 1971, Southeast Dermatology has been serving the Pasadena and Southeast Houston areas. We have since grown to accommodate the needs of Friendswood, Pearland, Clear Lake, Baytown, Channelview, Deer Park, La Porte, and beyond. With two convenient locations, our board certified dermatologists hope to provide you with unsurpassed care. Our physicians pursue ongoing education and offer a broad base of experience in treating diseases of the skin, hair and nails in patients of all ages. We also specialize in rejuvenating and maintaining healthy skin. Southeast Dermatology now offers Mohs Surgery for the removal of skin cancer. We accept most major insurance plans. At Southeast Dermatology, our priority is to deliver quality care to informed patients in a comfortable and convenient setting.

Our treatments revolve around: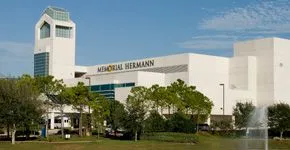 Southeast Houston Office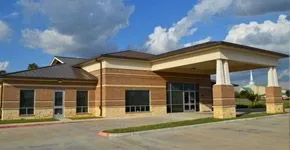 Pasadena Office
Quality Care
When you have skin problems, you need to turn to a dermatologist who listens and responds ... an experienced doctor who knows the field and can effectively diagnose and treat your needs... a friendly physician who counsels you on the best ways to maintain and improve your health. Our staff meet all these criteria. Plus, you benefit from a dedicated team of trained professionals who give you the individualized attention you deserve.
Informed Patients
Southeast Dermatology believes that informed patients are better prepared to make decisions regarding their health and well being. That is why we've included an extensive section on this web site covering the full array of topics associated with dermatology and diagnoses and treatments for skin problems. We encourage you to look through these pages whenever you have an interest or concern about your dermatological needs and care.
Comfortable, Convenient Setting
The best care in the world doesn't mean anything if you can't access it. At Southeast Dermatology, we strive to make our Southeast Houston and Pasadena offices as efficient and convenient as possible. Included in these web pages is information about Southeast Dermatology's locations, maps, directions, hours, insurance policies and appointment scheduling. You can even email a request for an appointment right here!
We are proud to announce that our Southeast Houston location near Memorial Hermann Southeast Hospital moved to Medical Plaza 1, 11914 Astoria Blvd, Suite 570, Houston, TX 77089. The space is larger and newly remodeled to better accommodate patient care. Complimentary valet parking available.
Patient Portal
We are excited to now offer a patient portal and electronic medical records. Please log onto our patient portal prior to your appointment to expedite the visit. See our Forms page for more details. You can enter information including your pharmacy, past medical history, skin disease history, medications, allergies, and social history. You may call our office to request your username and password. Click or copy and paste the following address to log on:
---